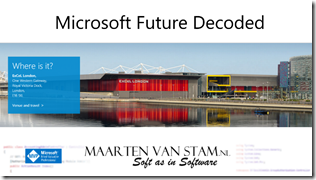 Microsoft will most likely announce their new Surface devices or other new stuff in London, UK on October 31th this year.
At least this is the rumor that arrived at the internet this week. As we all know, these announcements are usually (over the last couple of years) done by Panos Panay, Corporate Vice President, Microsoft Devices.
And guess what … Panos is also mentioned on the Microsoft Future Decoded website as one of the keynote speakers among many other hot shots from the company.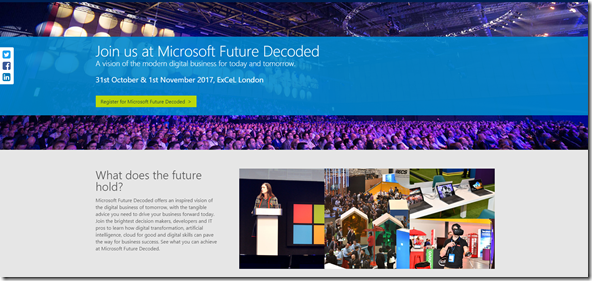 According to the website (see above) this event will provide you a view forward in the future to present you "an inspired vision of the digital business of tomorrow".
Not sure if the 'hardware event' will be separate from this one, but my guess is that this will be the event showing the new devices (and as said the vision for the upcoming year).

So, be nice to your piggy bank as there are new money burners to expect in about two months!