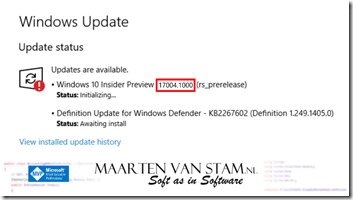 Finally another build for Redstone 4, aka Windows 10 vNext, –following Fall Creators Update to be released in about two weeks from now- aka Skip Ahead, gets an update. For the first time the build number shifted from 16… to 17… something happening with each shift to a new version. The first Creators Update was numbered 15….
The blogpost mentions the watermark, bottom right, was removed, but my build contains the renewed "rs_prerelease" watermark:

Not much new in this release again, but there are some notable features if you look carefully. The Fluent UI slowly emerges into the UI, subtle lighting in the start menu can be noticed: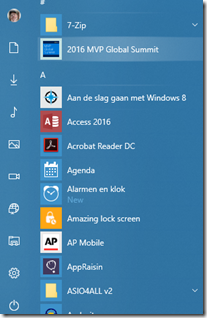 For the most part there are the issues fixed for Redstone 3, Fall Creators Update, that will be incorporated from the other flight into the Redstone 4 flight. So don't expect too much from the update … yet.